Annual Meeting
//note that the style tag did not exist in original method - JTL modified trying to vertically align the slides
‹
›
×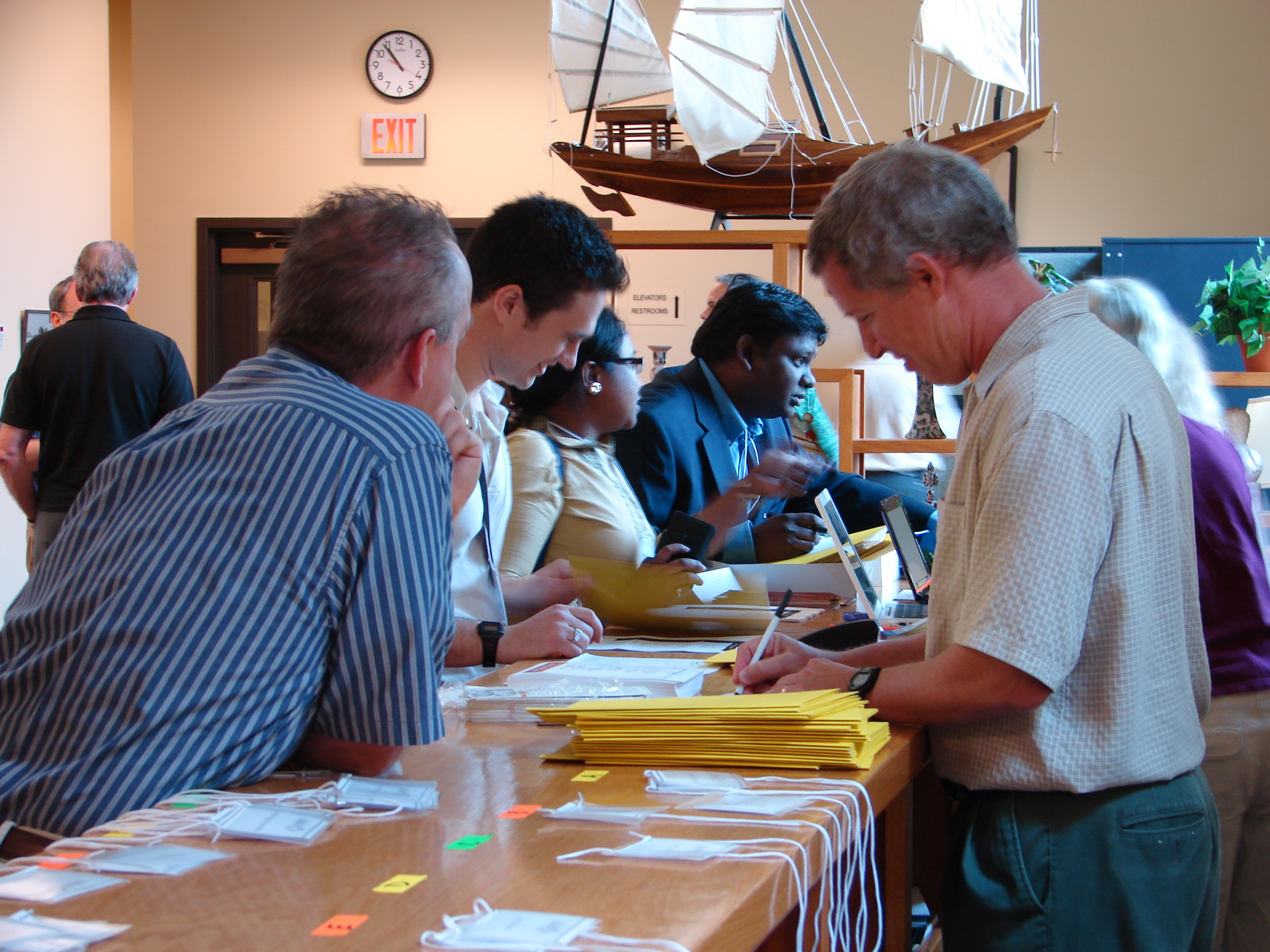 AMERICAN SOCIETY OF MISSIOLOGY
2017 ANNUAL MEETING
Dates: Friday, June 16 - Sunday, June 18
Location: Wheaton College, Wheaton, Illinois
Missiology's Dialogue Partners:
Practitioners and Scholars Conversing about the Future of Mission

Plenary Speakers
Kristin Colberg – Theology Department, St. John's University
Hunter Farrell – World Mission Initiative, Pittsburgh Theological Seminary
Naomi Haynes – Social Anthropology, University of Edinburgh
Paul Kollman – ASM President, Center for Social Concerns & Department of Theology, University of Notre Dame
Conference Theme
The study of Christian mission has been undertaken from numerous perspectives, and increasingly engages disciplines that have long avoided the topic. At the same time, some missionaries and mission administrators also feel distant from academic missiology. This year's plenary sessions will bring together scholars and practitioners who, though perhaps not formally missiologists or theologians of mission, consider Christian mission—in practice or theory, past or present—from their particular academic homes or vocational settings. Scholars with similar disciplinary orientations and from within mission studies—that is, within the ASM's existing guild—will briefly respond.
The goal will be to help reconnoiter the edges of mission studies—often settings where the word "mission" goes unspoken—and to think about implications of those edges for the missionary life of the churches and scholarly approaches to Christian mission.
The field of missiology has, to say the least, fuzzy boundaries. That is to say, people who consider themselves missiologists have assorted kinds of training, different disciplinary backgrounds, and varying current and past social experiences in connection to institutional Christianity. Our previous two ASM meetings have sought to address this sometimes enthusiastic expansionism (or ill-conceived self-understanding) in different ways. In 2015, the theme sought to acknowledge the diversity of discursive forms in which mission was addressed, while the 2016 meeting considered the question of "public missiology"—that is, how might the field project itself as a public discourse analogous to public theology.
This year's conference will consider missiology at the places where it meets other disciplines and the practice of mission, seeking to create conversations among the three plenary speakers and other ASM members about the ways missiology and mission practice interact, and how mission studies ought to relate to academic disciplines that missiologists engage in their work—especially theological and social-scientific fields.
Call for Presentations
To this end, we invite presentations that consider the relationship of mission practice, missiology, and other scholarly fields.Examples of papers in line with the conference theme might include:
· Ethnographic analyses of missionary practice that draw upon historical and social-scientific scholarship in pursuit of missiological insight.
· Studies of Christian churches pursuing missional ecclesial practice that use quantitative or qualitative data to understand Christian practice and self-understanding.
· Descriptions of personal or communal missionary experience that analyze the role of missiological training—or its absence—in understanding outcomes or consequences;
· An explanation of a denominational missionary stance that locates the stance within contemporary missiological perspectives.
We will also welcome presentations that fit the theme less formally, but which engage mission studies more generally.
We strongly encourage teams of three to four presenters to collaborate and submit proposals for panel sessions focused on topics that build on the conference theme. As space permits, we also invite proposals for high quality individual papers that address the meeting theme but are not linked to a proposed panel session.
This year, we also invite proposals for colloquium presentations geared toward those seeking focused discussion of and feedback on their work.
For more information, click here to view presentation guidelines.
Submitting Proposals
To submit a panel or colloquium presentation proposal:https://goo.gl/forms/YuMsm5fWrrZs9msK2
To submit a panel session proposal:https://goo.gl/forms/pGWc387giZ0iaRxs1
To submit a colloquium session proposal:https://goo.gl/forms/z8BGHYnivEjM8fAu1
The deadline for all panel, paper, and colloquium submissions is February 3, 2017.
Spanish and Korean-Language Presentations
We also invite proposals for presentations in Korean and Spanish. For more information or to submit a proposal, contact Enoch Jinsik Kim (enochk2000@fuller.edu) for Korean presentations or Johnny Ramirez-Johnson (ramirez-johnson@fuller.edu) for Spanish presentations.
올해는 한국어와 스페인어로도 연구 발표를 접수합니다.
Este año, ademas de ingles, también invitamos sometan propuestas para presentaciones en coreano y español.
Call for Presentations in Spanish
Para presentar una propuesta de presentación de panel o coloquio: https://goo.gl/forms/8EvBbf9aRPi5eg9a2
Call for Presentations in Korean
To submit a Korean-language proposal: https://goo.gl/forms/56MZXIJP8ruaM5Mv1
Questions?
· For presentation proposals, contact Al Tizon (ASM 2nd VP; al.tizon@covchurch.org) and Alison Fitchett Climenhaga (ASM conference coordinator; afitchet@nd.edu)
· For the ASM travel pool, contact Robert Danielson (ASM treasurer;robert.danielson@asburyseminary.edu)
· For the conference in general, contact Paul Kollman (ASM President; pkollman@nd.edu)
AETE organization link: https://aete.online