Board Minutes
//note that the style tag did not exist in original method - JTL modified trying to vertically align the slides
‹
›
×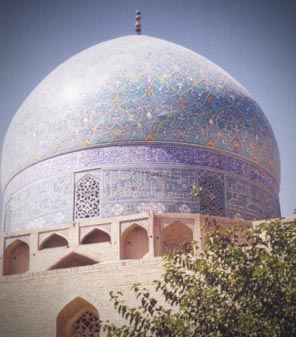 American Society of Missiology
Board of Directors Meeting
Friday, June 17, 2016 – 3:15 - 5:00 PM
University of Northwestern – St Paul
Members present:
Greg Leffel, Bill Gregory, Arun Jones, Darrell Whiteman, Scott Sunquist, Frances Adeney, Kim Lamberty, R. Daniel Shaw, Rich Starcher, Paul Kollman, Bryan Froehle, Mike Gable, Dwight Zscheile, Sarita Gallagher, Rob Danielson, Allan Effa.
Members' Apologies
Soong-Chan Rah, Bonnie Sue Lewis
Paul Kollman opened the meeting with prayer and Greg Leffel called the meeting to order.
1. The minutes of November 2015 were approved as presented.
2. Robert Danielson distributed the treasurer's report as of June 9, 2016. Scott asked whether we have any kind of savings account and Robert replied that we do not have one. Robert was instructed to bring some options for investments by the Fall Board meeting.
3. Allan Effa commented on the written report he had circulated earlier. We identified the need for a system for membership database management and regular membership renewal notices. Allan and Patti should bring forward a policy statement by the Fall Board meeting.
Allan proposed two policies:
Proposed Policy re Distribution of non-ASM announcements through our Listserve
The ASM listserve is for the purpose of communicating important information related to ASM business only. Access to the ASM listserve will not be provided to outside solicitors under any circumstance. Requests for the dissemination of information to ASM members for non ASM business purposes will not generally be granted, however could be considered by the president and secretary where deemed to be of value to the entire ASM constituency, will be sent out through our usual channels. Moved, seconded and carried.
Proposed Policy for Record Keeping
The Secretary has primary responsibility for safe-keeping of the society's records. Original documents shall be stored in a fireproof box and shall be promptly passed on to succeeding secretaries for safe-keeping. Minutes shall be stored in hard copy form in the same manner, while digital copies of minutes shall be:
1. Stored on the secretary's computer
2. Disseminated to all board members
3. Posted on the ASM web site (for up to two years)
4. Stored in a dropbox or google doc account shared with the current president
It was moved, seconded and carried to approve this policy provisionally. Darrell mentioned that some of the archives might still be found at Wheaton's Billy Graham Center and we also entertained the possibility of housing our files at Asbury Seminary library. We would like to have a permanent place to house our records and plan to address this in the Fall Board meeting.
4. Nominating Committee Report.
A slate of names for the next Second Vice President and for Class of 2019 Board of Directors and Board of Publications was shared by George Hunsberger. A new nominating committee was struck, consisting of Sarita Gallagher (chair), Darrell Whiteman, Bryan Froehle and Scott Sunquist. (Moved, seconded and carried).
5. Board of Publications Report. The BOP recommends a renewal of our contract with Sage. BOP is proposing an MOU with Biola for services related to Missiology. We are looking for more reviewers of articles; see Richard to volunteer. An issue arose regarding the need for liability insurance to protect the board members in case of a lawsuit. Kim Lamberty offered to consult with an insurance agent for non-profit agencies to find out if this is necessary. Arun also offered to check with the AAR.
ASM Graduate Student Paper Competition
The Board of Publications proposes that the ASM hold a graduate student paper competition every year to recognize the best student paper presented at the annual meeting.
Suggested award: a $500 cash prize.
The competition would be open to any graduate student who presents a paper at the annual meeting and who is enrolled in an institution of higher learning at the time the paper proposal is accepted for presentation at the annual meeting.
The paper should be in English, approximately 5000 words in length exclusive of bibliography, and it can deal with any subject in the field of missiology. The paper must follow Missiology style guidelines.
The deadline for submission would be September 1 of the year in which the paper was presented. The prize would be awarded at the following ASM annual meeting. It is expected that the recipient would be present to receive the award.
It is also expected that, in consultation with the editor of Missiology, a revised version of the paper is submitted for publication in the journal unless the author chooses not to do so.
The Chair(s) of the Board of Publications will appoint a reviewing committee to select the prize recipient.
Moved, seconded and carried, that $500 be allocated annually for student awards at the discretion of the committee.
6. Review of Business Meeting agenda
Secretary's Report
Treasurer's Report
Board of Publications Report
President's Report
Elections
New business
Announcements
7. We authorized Paul to invite plenary speakers for 2017.
8. Paul reported that the possible Fall Board dates are October 21-22; November 11-12; December 2 -3
We recognized Mike Gable, Soong Chan Rah and Dwight Zscheile for their three years of service.
We adjourned at 5:25 PM
Respectfully submitted:
Allan Effa, Secretary
Authorized for Distribution:
Greg Leffel, President
Paul Kollman, 1st Vice President
American Society of Missiology
Board of Directors Meeting
Sunday, June 19, 2016
University of Northwestern – St Paul
Members present:
Greg Leffel, Bill Gregory, Bonnie Sue Lewis, Scott Sunquist, Frances Adeney, Kim Lamberty, R. Daniel Shaw, Rich Starcher, Paul Kollman, Brian Froehle, Sarita Gallagher, Ruth Padilla DeBoerst, Al Tizon, Mike Haasl, Allan Effa.
Members' Apologies
Rob Danielson, Darrell Whiteman, Arun Jones, Hunter Farrell
Invited Guest
Allison Fitchett Climenhaga
Paul Kollman called us to order at 12:52 PM
Frances Adeney led us with a prayer/poem by Daniel Berrigan.
We went around the room and introduced ourselves.
Paul introduced Sarita as the new chair of the nominating committee.
We took some time to review the annual meeting that just ended. We were pleased with the program overall; some remarked that the level of the presentations should be more accessible to the conferees. Concern was expressed over the dropoff of attendance in the afternoon parallel sessions; the program was very full and somewhat exhausting. The Spanish language group had a robust discussion with 14 here and over 80 in a remote gathering in California; the group would like to continue this in the future and sees ways for expansion and partnership with Fraternidad Teologica Latinoamericana. Interest was expressed in publishing Spanish material in Missiology. The process would require the identification of editors. Paul read a report from the Korean track. There were 6 presenters, 5 from N. America and one from Korea. They needed more time to advertise and would like to publish articles in First Fruits. Scott suggested that remote hookups could be done with some of the large Korean churches in USA and some of the presenters could be Korean-American pastors who oversee significant mission initiatives. Kim expressed some frustration of trying to moderate a panel of four papers that did not fit well together. The bottom line is that we may need to approve less papers in the future. Allison explained that 110 proposals were submitted and 84 papers were presented. Frances noted that conference evaluations forms were not distributed or shared in our packets. Allison informed us that Patricia is preparing an electronic evaluation form to be sent out.
Items of Business left over from the Friday board meeting and Saturday business meeting:
i. Proposed social media person. We discussed the pros and cons of a strategy to attract younger members through social media. We did not come to a conclusion or consensus on creating a new position.
ii. Proposed website expenditures. We unanimously approved the proposal from the Board of Publications presented by Anomaly Studios for upgrades to our web site. Mobile site implementation for $4,560, Visual Design Graphic Updates for $1,425 and automatic password retrieval feature for $5,795.
iii. Board of Publications presented the following new MOU between Biola's Cook School of Intercultural Studies (CSICS) and the American Society of Missiology (ASM):
ASM, in appreciation of CSICS's commitment to host Missiology, ASM's official journal, agrees to gift $4,500 per year to CSICS for its use as the school's Dean deems appropriate to further missiological engagement and scholarship.
CSICS, on its part, agrees to allow one of its faculty members to serve as the journal's editor-in-chief and to provide administrative assistance to the editor. Further, CSICS agrees to provide adequate storage space for back issues of the printed journal.
MSC that we adopt this MoU.
iv. Dates for 2019 meeting. The dates we had chosen coincide with the Fuller graduation weekend. Paul suggested we move them one week later to June 20 – 23, 2019. Al Tizon would probably not be able to attend this so we will need to re-visit this date.
v. Fall Board meetings are potentially October 21-22; November 11- 12; December 2-3
vi. Board restructuring report. Bonnie Sue explained that this conversation arose out of the growing need for continuous support with the conference planning, communication facilitator and web updates. An administrative assistant position could fulfil these needs. We were unwilling to commit to this position at this point, in light of the upgrades just approved for the web site and that Allan and Robbie are becoming more comfortable with their responsibilities.
vii. Paul informed us that there will not be a symposium in 2017. The women's group expressed desire for a longer breakfast or lunch gathering and for a special forum for women in academia. One possibility would be for a dedicated time between APM and ASM.
viii. Registration process. The past three years we used the UNWSP registration program. It would be possible to renew their service even if we were not to return. Allan will look into options for conference registration and Jamie Ross was suggested as a person to help with this.
ix. Venue search process. We agreed to try to hold the 2018 conference at Wheaton and a process will need to be put into place to determine future venues. Brian Froehle volunteered to check out possibilities in the Chicago area and to report at the Fall Board meeting.
x. Proposed 2018 theme. Bonnie Sue introduced a proposed title of Interfaith Friendship as Incarnational Mission Practice. Bonnie Sue is open to suggestions of names of presenters.
We adjourned at 2:55 PM
Respectfully submitted:
Allan Effa, Secretary
Authorized for Distribution:
Paul Kollman, 1st Vice President
Bonnie Sue Lewis, 1st Vice President
American Society of Missiology
Board of Directors Meeting – Fall Retreat
Friday 5:00pm – Saturday 3:00pm, November 6-7, 2015
Notre Dame University
Members present:
Greg Leffel, Mike Gable, Bill Gregory (Board of Publications), Scott Sunquist, Bonnie Sue Lewis, Frances Adeney, Kim Lamberty, R. Daniel Shaw, Rich Starcher (Editor, Missiology), Paul Kollman, Brian Froehle, Allan Effa. Stan Skreslet joined the meeting on Saturday morning.
Members' Apologies
Sarita Gallagher, Rob Danielson, Soong-Chan Rah, Dwight Zscheile
Greg Leffel called the meeting to order and everyone introduced themselves. Because Robbie Danielson could not be here for the meetings, Gregg directed everyone to email their travel expense receipts to Robbie for reimbursement. (Robert.danielson@asburyseminary.edu)
We read through the lectionary reading from Hebrews 9:24-28 and prayed together.
Ø Review of 2015 minutes
MSC that we approve the minutes of the June 19 and 21, 2015 Board of Directors meetings.
Ø Review of 2015 annual meeting questionnaire:
- The surveys indicated a strong interest in opportunities to make connections and fellowship together
- Some dissatisfaction was expressed regarding the worship experiences at the conference. Those who wrote comments expressed a desire for better planning and intentionality.
- Some desire was expressed for more panels and lunch gatherings for special interest groups.
- We noted that the change of venues has not affected the numbers of registrants
- There was some difficulty and frustration navigating the registration process. It seems to be unnecessarily cumbersome. We will need to negotiate with Northwestern to ensure the process is streamlined for 2016.
- Re. the date to open 2016 registrations. We agreed that we would seek to open registrations in January 2016.
- Announcements that need to be sent out: Meeting Details, Call for Papers, Book Award Nominations
Ø Future Meetings at UNWSP; other options
- UNWSP has been quite vague about committing to offering space to us in the future; we are in the process of signing a contract for 2016 but the venue for 2017 is somewhat in doubt. Because we may need to find a place for 2017 we need to form a committee to find an alternate venue so we can announce a firm location at the June 2016 meeting. Allan will attempt to contact the people at Wheaton to find out if their space is available for the 2017 meeting and if we could have similar terms. If not, Paul, Bonnie Sue and Allan will form a committee to select another venue.
Ø ASM 2016 Annual Meeting
- A draft conference schedule was shared. Greg is proposing that plenary speakers be given 45 minutes followed by either a brief formal response to the paper and up to 30 minutes of open discussion. For Sunday morning Greg is suggesting a round table discussion following the plenary address. This would replace the parallel presentation session that occurred Sunday morning. There would only be two parallel sessions, both on Saturday. Paul observed that we would need to know if there are sufficient rooms available to hold a larger number of parallel sessions, and he also expressed concern that, if the number of papers to be presented will be decreased, attendance might drop. Greg is quite sure that a large number of rooms is available. Dan Shaw also observed that Sunday morning sessions tend to attract less people and that a plenary roundtable might be more attractive. Brian also cautioned that if many parallel sessions are offered simultaneously, some sessions could have very few people attending. Re. the dialogical format of the plenary sessions, Brian emphasized the need for someone to be appointed to act as moderator. Another suggestion would be to have facilitated discussion around tables with an opportunity to share highlights with the larger group.
- Parallel sessions and panels. Dan reported that the quality of papers was uneven. We had significant discussion about how to weed out inferior papers when all you have is an abstract to evaluate. We considered a possibility of having papers shared in a roundtable setting with a mentor present to offer feedback. Another possibility would be to have a roundtable for "works in progress" where scholars could share research they are working on. Perhaps a more aggressive effort to call for quality papers needs to occur in the future. Bonnie Sue raised a question whether ASM could provide some funding to pay Alison Fitchet Climenhaga to coordinate the paper presentations again this coming year. Wide support was expressed for this idea.
- Side meetings – UMC, PCUSA, ASM Women's lunch, Fuller. Bonnie Sue said that the women may have a reception meeting on Friday night after the session, so they can make connections earlier in the weekend, because the lunch usually scheduled for Saturday conflicts with the Fuller lunch. Greg will prepare a draft schedule and send it out and invite those who want to plan a side meeting to let him know.
- Worship proposal. Uday Balasundaram, an Asbury graduate with extensive experience in the arts, is proposing a creative and intercultural worship time at ASM. He would also like to include a track for people who are integrating art and mission. This would not cover the Saturday and Sunday morning worship times. Scott suggested a Pakistani ethnomusicologist from Fuller to help coordinate morning prayers. Scott and Kim volunteered to lead the morning prayer sessions.
- Symposium – next steps. Greg circulated a proposal for a symposium. Much discussion ensued around the purpose of the symposium, the logistics of it, who will take responsibility for it and the challenge of sustaining the concept when our venue moves from place to place. We expressed concern about the amount of work to be invested in pulling this off well and encouraged Greg to cancel plans for the symposium. Brian wondered whether some of the people being invited to the symposium could still come and share in a roundtable discussion.
Ø Spanish and Korean language tracks. Scott circulated a proposal by a couple of faculty at Fuller for special language tracks for APM and ASM. This would be a pilot program for three years, to be reviewed. Kim expressed some caution about ways to avoid segregating ASM members by language groups, and wondered if the sessions could be bilingual. Overall, strong support was expressed for the concept. The proposal also includes the possibility of publishing some articles in Spanish or Korean in Missiology. Rich would have to check with Sage to see if they could handle doing the copyediting and printing in Korean script. Scott with contact APM to get a list of their members who are Spanish speaking. Brian moved, Kim seconded and it was carried that the proposal be endorsed.
Ø Paul Kollman circulated a proposal for the theme of the 2017 ASM meeting. The theme would revolve around "Dialogue Partners: Integrating Practice and Theory in Missiology's Future."
Paul invited everyone to offer suggestions. Identifying the theme and some of the speakers by the June meeting would be helpful for encouraging registrations.
Ø Missiology Matters. Rich reported that our contract with Sage extends to October 2017. Renewal must take place by December 2016. We cannot expect Sage to renew before the contractual period, but we do not expect any changes at this point. A year from now we should make a move to renew the contract as it currently stands.
Rich mentioned that we have not always received copies of the plenary talks so they could be published in the January issue of Missiology. We need to have sound recordings made of the plenary speakers so their presentations can be transcribed and published in Missiology when they do not have a manuscript suitable for publishing.
Rich informed us that they are working on the problems of gaining access to the Missiologyarchives.
Ø ASM 2017 Symposium theme suggestions (Bonnie Sue Lewis). We will wait until June 2016 to announce this, given the uncertainty of our venue. We also questioned whether or not we need to continue to offer these symposiums, given the increase in the number of papers presented and the potential expansion into other language groups.
Ø ASM 2018 Annual Meeting theme suggestions (Bonnie Sue Lewis). Bonnie has been pondering something around the theme of Global Friendship as a Missiological Approach for this Time. Scott suggested that the conference could focus on the role of women in promoting interfaith friendships and cooperative efforts. There was a strong affirmation by the board toward this direction.
Ø Moving Forward – A discussion of ASM's direction and future
- Greg observed that one of our challenges is that we have a brief tenure of leadership and a limited institutional memory. He also observed that the way we are structured requires leadership to focus on managing matters rather than being able to work on the vision and future direction of the society. The society was originally founded as an academic society to promote the discipline of Missiology; today the concerns of missiology have become more diffuse. In addition, we seek to also equip practitioners and mission administrators, which is beyond a purely academic focus. How does our existing structure liberate us to move forward or restrict us from meeting needs?
- Scott spoke in favor of having someone in a position of Executive Director who would serve for a longer term and give oversight to the society and offer some continuity and keep us on track with the society's purposes and policies.
- Stan observed that there are two possible paradigms we can adopt:
1. Seek to define missiology and draw others into the ambit of our understanding of the discipline.
2. Create space for missiology to happen, where practitioners and academics can meet in dialogue, or special practitioners (like Third Wave and AETE) can meet to discuss best practices.
- Greg suggested we break down the discussion into three areas:
1. Emerging issues/problems
How do we engage with trends and missiological challenges? By having a different president each year, we can focus on a different set of issues or subject matters. The process of introducing a conference theme at the board meetings provides an opportunity for input and suggestions from the larger group.
2. Organizational/structural opportunities
By having a number of panels, moderated by ASM leaders, we can offer parallel sessions that bring together seasoned scholars as well as grad students to share research papers.
Brian suggested we could create a grid or framework for parallel sessions that could be implemented over a number of years and simplify our planning.
Our internal constituency: we have become top-heavy on the academic side, losing a bit of the original vision of bringing together missionary practitioners, agency leaders and academics. Will roundtable discussions where we invite leaders of missionary organizations to come and talk about common problems or strategies help expand our constituency?
Paul emphasized that our priority is to maintain a first-rate journal, an excellent conference, and publication of quality books and dissertations.
Dan addressed the issue of constituency diversity, suggesting we could provide scholarship assistance for ethnic minorities to attend ASM and that our nominating process be intentional toward recruiting diverse people to serve on our boards.
Kim raised some structural issues of the board, highlighting the fact that we did not receive a financial report or have a working budget.
Bonnie Sue suggested that a change to the constitution should be made, electing a chair of the board for a three year term to give continuity of leadership to the ASM meetings, to serve as a co-signer of the treasurer account. Paul spoke against the proposal, suggesting that, if we have longer term secretaries and treasurers, we will have the stability we need.
We identified the need to explore a restructuring of the board to consider splitting the responsibilities for running an annual meeting and chairing the board. Bonnie Sue and Kim are willing to prepare a proposal along these lines for board approval.
3. Executive process – some of this was addressed above.
Ø 2016 Lifetime Achievement Award. Stan Skreslet circulated data from a survey related to the 2016 Lifetime achievement award report. A list of the people receiving the highest number of nominations was made. Unanimous support was expressed to award the 2016 Lifetime achievement award to Bill Burrows. We will ask Steve Bevans to present the honor. If Bill is unable to attend and receive the award, we will award it to Angie Dries. We asked Stan to prepare a list of all those who have received lifetime achievement awards in the past and the list of nominees and send this list to Allan.
- Greg will contact Bill to ensure he is able to attend and receive the award.
- Stan will send a sample citation to Allan who will take care of ordering the plaque.
Ø 2016 Book Award – After nominations are received, Dave Fenrick and Darrell Whiteman will select the book that will be awarded at the annual meeting.
- Brian suggested that we could also offer a graduate student paper award for a presentation made during the conference or a publication that was done during the past year or two. Bill Gregory will present this suggestion to Arun and the Board of Publications to take ownership of this idea.
Ø Memorials – this is the responsibility of the president but it can be delegated to someone else. Bonnie Sue volunteered to do this.
Ø Secretary Report – Allan shared a bit about the process of learning the ropes of the responsibility. He identified a number of gaps in information and problems with the web site. We need to create a historical sketch of past presidents and a list of the themes of past conferences. A list of policies and procedures should also be developed and posted in the members-only section of the site. Allan was directed to work with Josh Lemolino to clean up the web site and create a password retrieval system. Kim expressed concern that we need to find out who are the people who have access to the ASM website design and the ASM Facebook page and make sure there is more than one person who has access to these.
Ø A professor from Biola, Ken Nehrbass, would like to develop a missiology site similar to "fishnet" and has asked us for access to our list serve. We don't have a firm policy regarding the sharing of our membership database. We decided to allow him to make an announcement at the ASM meeting and solicit people to join his list serve.
Ø Publication Report by Bill Gregory. Bill and Arun are working with Bill Selvidge about epublishing articles from the ASM conference parallel sessions. About 10 papers are ready for epublishing. It may be possible to include the abstracts of papers as well. Bill will talk with Bill Selvidge to ensure that members are notified when these papers are accessible.
Ø Fall 2016 ASM BOD meeting – Paul will check on the October 21/22 weekend to see if we can book the facility once more.
Ø We expressed thanks to Greg for organizing our meeting and leading us through the agenda.
We adjourned at 3:00 PM.
Allan Effa, secretary
American Society of Missiology
Minutes of the Meeting of the Board of Directors
Wheaton College, Wheaton, IL
1-3 PM

, Sunday, June 21, 2015
Greg Leffel, Presiding
Present:
Darrell Whiteman, Bill Gregory, Bryan Froehle, Sarita Gallagher, Bonnie Sue Lewis, Scott Sundquist, Robbie Danielson, Kim Lamberty, Frances Adeney, Stanley Skreslet, Greg Leffel, Allison Alison Fitchett Climenhaga (representing Paul Kollman), Dan Shaw, Jay Moon,
Absent: Allen Effa, Paul Kollman, Dwight Zscheile, Michael Gable, Soong Chan Rah.
1. Introduction and welcome of new members
2. The meeting opened with one item of business left over from the Friday board meeting:
a. ASM needs to get Robert Danielson's (the new ASM Treasurer) signature recognized as an authorized signature for all financial records/treasurer documents. ASM needs to communicate to the bank that there was a resolution of the board to remove Duane Brown from the position of treasurer and replace him with "Robert A. Danielson." The ASM secretary will prepare a letter to that effect.
b. Stan Skreslet also mentioned that he needs to connect with Jessica Burnside from Wheaton Conference Services to correct one charge on ASM's final facilities bill. [Alison Fitchett Climenhaga later noted that this was in fact resolved on Monday, June 22.]
3. Initial Review of 2015 Annual Meeting:
We discussed the attendance numbers compared to last year. The numbers were actually close to last years' record attendance. It was suggested to have an actual head count of attendees vs. the registrations. Greg encouraged us to recruit wider ethnic groups to participate in ASM.
This year, there were more participants to make presentations, which helped more students to be involved. Some comments were made that the student presentations were not as high quality as could be expected. Some people were overwhelmed by the choices of presentations to attend. This was both good and bad.
One comment was made that some of the older scholars should see themselves as mentoring younger scholars that make presentations. Some suggested that we have permanent tracks that continue each year in order to build some continuity and ongoing mentorship in particular areas.
Greg expressed a concern that ASM may lose the close collegial fellowship as the ASM meeting grows. One suggestion was that the women's' fellowship lunch or dinner is an important meeting to include in the schedule. Bonnie Sue noted that this should be placed earlier in the schedule so that other meetings do not displace it. One suggestion was to designate a time/day for various interest groups.
On the questionnaire, there could be questions added to determine how well people were received with hospitality. Informal observations noted that no one was eating alone in the dining hall.
A comment was made to encourage more interaction with the plenary speakers after their presentations. This may reduce the speaker's time for presentation but it would encourage more interaction and discussion.