Publication Board Minutes
//note that the style tag did not exist in original method - JTL modified trying to vertically align the slides
‹
›
×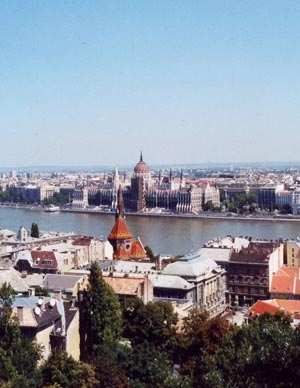 American Society of Missiology
Annual Meeting of the Board of Publications
Thursday, June 16, 2016, 1:00 to 5:00 p.m.
University of Northwestern – St. Paul – Billy Graham Commons – Room 205
1. Opening & Prayer – Arun Jones & William Gregory (Co-chairs)
Arun opened our meeting at 1:10 PM with a word of welcome and Bill offered a reading of Scripture texts on the topic of wisdom.
2. Roll Call – Allan Effa (Secretary)
Present:
Arun Jones (co-chair), William Gregory (co-chair), Darrell Whiteman, Mark Teasdale, Steve Bevans, Roberta King, Charles Farhadian, Daniel Shin, Greg Darr, Robert Hunt, Richard Starcher, Patti Colombo, David Fenrick, Greg Leffel, James Krabill (skype), Daniel Hodge (late), Jim Keane (late).
Absent: Bill Selvidge
3. The Agenda was approved as presented.
4. The minutes of June 18, 2015 were noted.
5. The ASM Treasurer report was received.
6. Darrell Whiteman read the Publisher's report he submitted previously in our packet. He reiterated concerns over the continued challenge of promptly reviewing articles submitted for publication to Missiology and the declining number of members in the society. Darrell noted that the chairs of the Scholarly Monographs Series and the ASM Book Series are no longer listed in the list of publishers in Missiology. Richard Starcher and Patti Colombo will follow up on this. Greg Darr also suggested that information should be included in Missiologyinforming readers how they can become members of the ASM.
Patti informed us that she sends out regular reminders of ASM memberships that are coming up for renewal.
Richard Starcher invited us to consider volunteering as reviewers for Missiology or for suggestions of people to be invited. Bill Gregory suggested that this invitation be shared with the Board of Directors as well.
7. Robert Hunt read the Report of the Chair of the ASM Series Committee distributed previously in our packet. Robert recommended that the plenary group be reminded of the opportunity to publish with the ASM Series.
8. James Krabill submitted a report as Chair of the Scholarly Monograph Series Committee.
James shared that he is recovering from a heart attack just a week ago. He has received 13 manuscripts since our meeting last year; a number of these were not publishable because of multiple errors, even though they had been passed by their supervisors. Our relationship with Wipf and Stock continues to be very positive. James reminded us that we will be reaching our 10 year anniversary of the ASM Series and Scholarly Monographs Series. The committee should consider how to mark this occasion in the months ahead.
Some discussion took place around the idea of eBooks and Arun suggested that the Monograph Series committee consider this during their meeting this weekend.
9. Discussion of the Proposal for Website upgrades and Social Media Plan.
Arun expressed appreciation for Mark Teasdale's assistance in this process and Mark shared why a social media presence must be linked with web site development. The first part of the proposal pertains to web site development and the second part is for the hiring of a part time social media coordinator to actually make regular updates. Greg Leffel suggested that Allan, Mark and Daniel Hodge strike a subcommittee to develop a job description, time commitment and a flow chart of responsibilities, and bring a proposal by the Fall board meeting. The person hired for this position should have some missiological background, preferably an ASM person. MSC to recommend these proposals to the Board of Directors.
10. Richard Starcher submitted a report as the Editor of Missiology. Rich reported on an issue that arose from an article published in April 2016 that raised a possibility of legal action. Sage has been helpful in advising us on legal matters. This matter has not been settled to date, and is part of a longstanding feud between two people. A couple of rebuttals may be published in the October issue, intending to close the conversation on the subject. ASM does not have a lawyer to advise us, but Sage's legal advice will be of assistance. Arun volunteered to review these rebuttals. Greg Leffel raised the question about insurance to protect us in the case of a lawsuit against ASM and wondered what our liability is in regard to our publications. Greg suggested that the Board of Directors may need to consider liability insurance to protect our officers from these kinds of situations. Greg Darr also made note of the legal disclaimer printed in Missiology and wondered if it should be reviewed by a litigation lawyer to find out if it is adequate.
Richard moved and we voted unanimously that we recommend to the Board of Directors that we renew our contract with Sage for another five years.
Greg Leffel raised the question of publication of Spanish and Korean articles in Missiology and we discussed the logistics of copy editing and reviewing, as well as the matter of whether an English abstract would be included, etc. We would like to entertain a proposal for consideration. Robert Danielson also reminded us that, in the meantime, articles in Spanish and/or Korean could be published in the Working Papers.
Richard presented a new MOU between Biola's Cook School of Intercultural Studies (CSICS) and the American Society of Missiology (ASM):
ASM, in appreciation of CSICS's commitment to host Missiology, ASM's official journal, agrees to gift $4,500 per year to CSICS for its use as the school's Dean deems appropriate to further missiological engagement and scholarship.
CSICS, on its part, agrees to allow one of its faculty members to serve as the journal's editor-in-chief and to provide administrative assistance to the editor. Further, CSICS agrees to provide adequate storage space for back issues of the printed journal.
Richard asked that this MOU be forwarded to BOP members and that members offer feedback before a draft MOU is presented to the BOD this weekend.
11. A proposal for an award for a Graduate Student Paper was submitted in the booklet. The Board of Publications would need to take responsibility to strike a committee to review the papers and determine the recipients of the award. We agreed by vote to recommend this to the Board of Directors.
12. Robert Danielson reported on the Working Papers of the ASM (First Fruits) and distributed some printed copies for the board to peruse. Papers will be solicited from presenters again this year.
13. Board Membership Changes. Arun informed the board that he will be forwarding some names to the Nominating Committee to be considered as new members of the Board as class of 2019.
We adjourned at 5:10 PM
Allan Effa, secretary