Subscription
//note that the style tag did not exist in original method - JTL modified trying to vertically align the slides
‹
›
×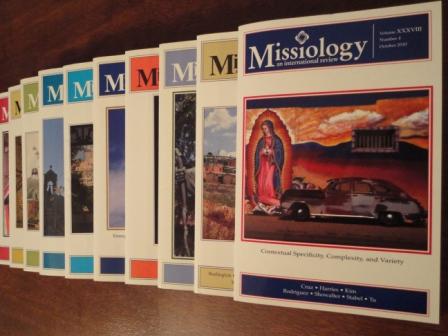 Thank you for your interest in the American Society of Missiology and in subscribing toMissiology: An International Review, the quarterly ASM journal. Click here to view our updated subscription rates! (These are for non-ASM members; see below to view rates for ASM Members.)
Important! November 30, 2012 was the last day on which non-member subscriptions could be ordered through the Editorial Office. If you would like to renew/subscribe as a non-ASM Member, please use to the addresses listed below to submit your subscription request:
Note: Single issues published in 1977 or later are also available for individual purchase: $11/copy for US orders; $20/copy for international orders. The cost of shipping is included in these rates. To order individual back-issues, contact Patti in the
Missiology Editorial Office.
ASM Membership Rates (includes Missiology Subscription)
If you are an ASM Member and would like to renew your membership and subscription, or if you would like to become a member, please submit your request via the ASM Access Portal.
Thank you for your interest in the American Society of Missiology!